Ma'an lil-Hayat: MERRY CHRISTMAS
Dear Friends,
We would like to wish you all a Merry Christmas and a Happy New Year! We send you our best wishes for a wonderful holiday season. May this coming year be full of Joy, Peace and Happiness.
It is true that this year, while it is about to finish was full of events, full of difficulties, challenges, pain and a lot more.  But, we can't stop being grateful and thankful as we remember all the nice moments we lived together at Ma'an lil-Hayat "L'Arche Bethlehem" in the best way we could.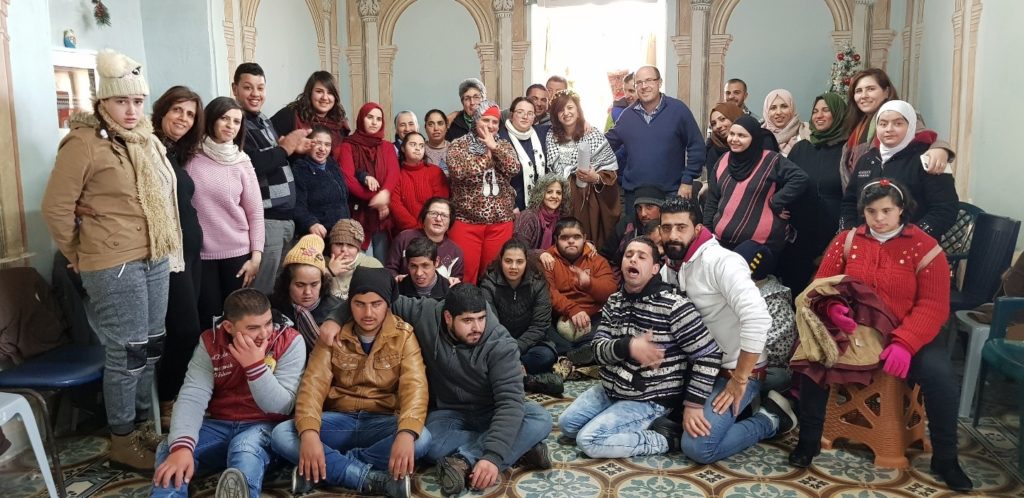 We can't stop being grateful when we think about our core members and assistants who were infected with Covid-19 and now they are well, healthy and back to the community. We can't forget all our precious friends from all over the world who stood beside us and supported us as well.
As part of the whole community in the Bethlehem area depending economically on tourism, our L'Arche community "Ma'an lil-Hayat"  was affected badly this year compared to last year when 3.5 million pilgrims visited this Holy City with the Nativity Church where Jesus was born. Many pilgrims visited our community and purchased felt items that were made by our community members. Others were able to purchase our items from the souvenir shops in Bethlehem and Jerusalem.
This year, on March 5th we closed our community in Bethlehem and Dar Salah due to the news of having corona cases in the Bethlehem area. The closure of the community lasted until June 8th when we welcomed our core members back to Ma'an lil-Hayat. We kept closing and opening the community according to the rules and regulations of the Palestinian Authority.
During the Lock Down, we were in contact with our core members and their families in order to make life easier for them. The days during the closure were not easy for them nor for their families, staying at home without being able to understand exactly what is going on, and why they were not able to go to Ma'an lil-Hayat as normal, and even more difficult that there was no answer for the question "until when". We were in contact with them through phone calls and via a messenger group call so we could see each other and talk to all.
This pandemic, really affected us not just because we closed for more than three months, but also we have no tourists coming to the country. Normally, since we opened in 2009, we cover around 50% of our expenses through our felt items sales. So, we hope that this situation all over the world will be over soon.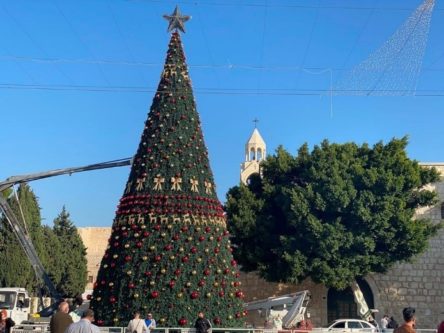 We missed all the visitors and pilgrims coming to our community, we missed seeing the streets of Bethlehem full of people, we missed the joyful atmosphere at the Manger Square. We hope next year everything will go back to normal.
We wish you all merry christmas and a happy new year!
Der Städtepartnerschaftsverein hat hierzu eine Antwort gesendet:
Dear friends in Bethlehem,
dear Ma'an lil-Hayat-Family,
our very warm wishes we would like to send to you today from Cologne, the twin City of Bethlehem.
We do hope, too, may the New Year will bring back Joy, Peace, but also enthusiasm and happiness – that we all had expected so much for 2020.
Our particular respect goes to you as Ma'an lil-Hayat-Family showing to be part of such a wonderful community.
May your strength continue to accompany you in 2021 to overcome the special difficulties and challenges you are facing in the Bethlehem Area.
All the best wishes for you and your community,
Hermann Schläger
Member of Twin City Organization
Bethlehem-Cologne